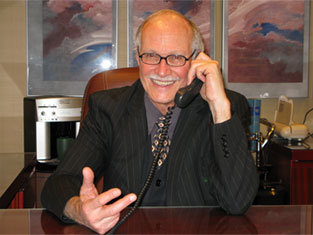 Los Angeles and Ventura County | Unbundled Services | Limited Scope | Full Service Representation
At the law offices of Donald F. Conviser, we offer our clients a choice of Unbundled Legal services, Limited Scope Representation, and Full Service Representation in Los Angeles and Ventura cases.
Contemplating Divorce in Los Angeles | Ventura | Woodland Hills
The focus of our practice is exclusively on family law. We represent men and women who are contemplating or going through a divorce in Los Angeles and Ventura Counties.
We educate our clients about the issues they are facing, counsel them, and provide them the resources to empower them to be the masters rather than victims of their situations, and to get the best results in their cases.
Contact Donald F. Conviser at Warner Center Law Offices to learn how we can empower you.
"I am extremely happy with the outcome in my case. In this day and age, when attorneys are branded as cynical and callous, I am pleased to say that you bring dignity and integrity to the legal field. I would recommend your services to anyone in need of legal assistance. You have exceeded my expectations and have defined for me what legal representation should be. You are a 'Top Gun' in the family law field." - DNC
Donald F. Conviser has practiced family law in Los Angeles and Ventura counties for over 40 years. He offers skilled, knowledgeable and effective representation in all divorce and family law practice areas:
Whatever your Family Law or Divorce concerns, Warner Center Law Offices' Divorce and Family Law attorney, Donald F. Conviser, would be happy to discuss your matter with you. Contact us by phone at 818.880.8990 or 888.632.4447 or e-mail today.
Offering a Powerful, Efficient, Successful Approach to Divorce. E-mail us or Call 818.880.8990 or 888.632.4447 | Free telephone consultation.