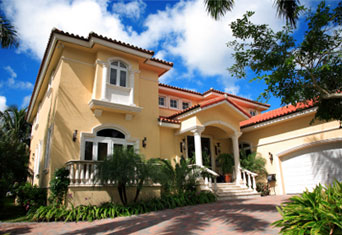 Property Division Lawyer | California | Woodland Hills | Los Angeles | Ventura
Are you facing divorce and property division?
Are you dissatisfied with your current lawyer?
Are you looking for a California divorce lawyer who will answer your calls? Someone who is efficient, aggressive and successful?
Contact the Warner Center Law Offices of Donald F. Conviser in Woodland Hills. Our attorney has more than 40 years of experience in family law. He is highly knowledgeable and effective in all matters involving property division and the equitable distribution of assets and earnings accumulated during marriage. Mr. Conviser is a California Lawyer who has handled many cases involving Property Division in the Courts of Los Angeles and Ventura.
Warner Center Law Offices' attorney, Donald F. Conviser, works one-on-one with each of our clients. People who come to our law firm are not sent to subordinates or filtered through staff.
If you are representing yourself, and your case has property issues that need to be resolved in a Los Angeles or Ventura County case, we can provide you Unbundled Legal Services to assist you in strategizing and conceptualizing your case, performing discovery, obtaining evidence and witnesses to support your case, and preparing you and your witnesses for trial or settlement.
If you represent yourself, and your case has property issues that need to be resolved in a Los Angeles or Ventura County case, if you realize that you are inadequately equipped to deal with those issues, we can provide you referrals to Limited Scope Representation, to perform discovery, endeavor to negotiate a resolution of the property issues without trial - but if that is not possible, obtain evidence and witnesses, prepare documents for Mandatory Settlement Conference and Trial, prepare you and your witnesses for Trial, and appear at Trial on your behalf to present and argue your case to enlighten and persuade the Judge in your favor.
If your case has property issues that need to be resolved in a Los Angeles or Ventura County case, we can provide you referrals to representation on a Full-Service basis, who will handle all aspects of your case from start to finish.
"Don is so thorough it is very comforting. He tells you why certain things have to be done, what will happen when things get done, and when they will be done. And he does so in plain English. Don really covers the bases. He thinks of everything." - SNP
And another satisfied client…
 "I want to thank you for saving my life. When my husband left, I thought I would lose everything I had before I was married, including my home. You were recommended to me by another lawyer as someone who would work diligently and relentlessly on my behalf, which you did. I interviewed several lawyers, including a famous, high profile female attorney, who all told me to sell my house and give him half. Others promised me the world. You promised to work very hard to save the home I had owned prior to my marriage, which you did. I am eternally grateful and would recommend you to anyone, especially someone who is going through a very difficult and contested divorce. You are terrific! Thank you." – MMC
Community Property and Debt
California is a community property state. All property acquired during marriage is ordinarily classified as community property of both spouses unless its acquisition funds are traced to the separate property of one spouse. Community property is divided equally at divorce. Each spouse keeps his or her own separate property, but if separate property increases in value during marriage, under certain circumstances, a  'pro tanto' community interest may result.
While community debts are usually divided fifty-fifty, certain facts may affect their apportionment. A Family Law Specialist can evaluate the facts and determine how community property should be divided and community debts should be apportioned.
An equalization payment is used to balance the division of community property where one party receives more community assets than the other such as where one party receives the family home or business.
Many people think that a Quitclaim Deed may protect them from property claims by the other spouse, but they may not have the protection that they thought they had. A prenuptial agreement, entered into before marriage, can offer far more protection. Donald F. Conviser can prepare that prenuptial agreement for you before you get married. If property division was already addressed in a prenuptial agreement, Donald F. Conviser can review its terms, identify your objectives and negotiate or litigate the applicability of the prenuptial agreement on your behalf. If you have a question about community or separate property, community debt, or a prenuptial agreement, contact the Warner Center Law Offices of Donald F. Conviser in Woodland Hills.
Who Gets to Live in the House?
Remaining in the family home is not always an option. The court may order your home to be sold and its proceeds divided, or awarded to one party with an order requiring that party to pay the other an equalization payment to balance the division of community property. When children are involved, the custodial parent may be allowed to live in the marital house with the children for a period of time after the divorce is finalized, but that depends on a number of economic factors and can be contested. Warner Center Law Offices' attorney, Donald F. Conviser, will help you identify your property division goals and he will tenaciously and effectively advocate, negotiate, and where appropriate, litigate for your interests and objectives.
What is a QDRO?
A Qualified Domestic Relations Order or QDRO is a court order that is used to divide pension plan benefits at divorce. To preserve the tax-deferred status of pension plans, sensitive rules need to be followed or the party receiving the money can incur a substantial tax liability.
Do you have questions or concerns about property valuation, property division, marital debt, equalization payments, prenuptial agreements, or the division of a 401(k), IRA, or other retirement or pension plan at divorce? Call or e-mail Warner Center Law Offices' attorney, Donald F. Conviser. He will be happy to discuss your rights, your obligations and your options.
Our law firm is located in the Warner Center area of Woodland Hills and serves clients throughout Los Angeles and Ventura counties.
Offering a Powerful, Efficient, Successful Approach to Property Division. E-mail us or Call 818.880.8990 or 888.616.0659 | Free telephone consultation.